Missio Hair Gift Card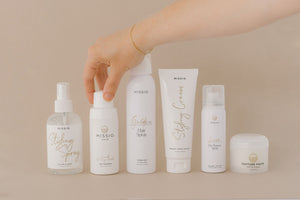 Give the perfect gift every time with a MISSIO Hair E-Gift card!
Our gift cards are delivered instantly to your email address, so you can print or forward to the recipient. There is no need to pay for shipping or wait for your gift card to be mailed. *Note this is not a physical card.
Need a card in a different amount than those available? No problem! Just email us at team@missiohair.com and we can help!
*This item is not included in our Black Friday Sale
THE BEAUTIFUL DIFFERENCE
30% of profits goes toward fighting human trafficking in
three different ways
01
WE EDUCATE.
We EDUCATE salons and communities to IDENTIFY
potential victims of human trafficking.
02
WE SERVE.
We SERVE women who are at-risk or in RECOVERY
from exploitation.
03
WE GIVE.
We GIVE to non-profit partners who are fighting
human trafficking WORLDWIDE.
Order Information
Shipping

FREE SHIPPING on all domestic orders $65+

Returns

All Missio Hair products are manufactured in the US and shipped from Wilmington, NC.

Proceeds

Refunds are available up to 30 days after original purchase (conditions apply).

MADE IN THE USA

30% of profits goes toward fighting human trafficking through education, service and giving.